Carbon Footprint Audit
Carbon Calculator
Independent Auditor,
Online calculation
Reduce carbon emissions,
Carbon Neutral Certification
Understanding carbon emissions related to your business
How to quantify a Corporate Carbon Footprint
If you and your business entity seriously consider climate action, the starting point is always the same: quantifying your corporate carbon footprint.
This unfolds the foundation for a carbon management path, giving you clear insights into your company's greenhouse gas emissions, where carbon hotspots lie within your business and what targets you can set to lower your climate impact.
Identification of emissions sources for each entity are determined through a filtering exercise, conversations and activity data from the client, and industry-standard approaches for the relevant sector in which the entity operates. Once the inventory scope and organisational boundaries have been established, emissions calculations are calculated using the following approach in compliance with the Greenhouse Gas Protocol (GHG Protocol):
Scope 1

stationary combustion, mobile combustion, process emissions and fugitive emissions

Scope 2

purchased electricity, gas, steam, and heat

Scope 3

material indirect emissions following a filtering exercise, likely to include travel-related emissions and both upstream and downstream product emissions
You can gather data for each of these scope categories by using our calculation tool HERE. Simply fill out the data fields and follow the instructions during the data collection process.
Once you've finalized data collection using our tool, all the activity data you've inputted (i.e., miles driven in a company car) are translated into carbon emission equivalents. Thus, you will realize how various facets of your business impact your footprint constantly. The result is a breakdown of your corporate footprint and where your hotspots lie so that you can materially prioritise your action.
Managing the quality of both the input activity data and the calculations of an inventory are essential for identifying legitimate emissions hotspots that need to be tackled as well as ensuring compliance with relevant international standards or national mandatory reporting requirements. CO2CCS audits follow all guidelines for inventory quality covered by the GHG Protocol, as applicable to data quality, processes, inventory design and calculation methodologies.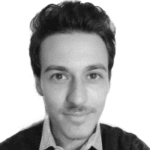 "Now more than ever before, sustainability is critical to the success of both businesses and the planet alike"
Over time, you can also get a greater level of precision when it comes to carbon footprint analysis. Enforcing the scope of our CO2CCS standard and services allow you to delve into the supply chains of your product ranges, reach a greater accuracy of the carbon emissions related to individual products, and develop a roadmap to Net-Zero.
Carbon Neutral Certification
For an organisation to become certified as carbon neutral through the CO2CCS, they must complete the following:
Measure their carbon footprint

using verified methods completed by our independent third-party auditor using information provided by the end user

Commit to emissions reductions

Offset their remaining emissions footprint

using carbon offsets from the CO2.CAPITAL - or, only where prior approval is received, from a valid comparable third-party marketplace
The first step, involving emissions calculations, must comply with all the rules and requirements established in this chapter – and will typically be implemented by a third-party auditor and not by the end user themselves. Responsibility for the second step, to commit to (and implement) emissions reductions projects, falls with the end user – but advice may be sought from the relevant carbon auditor(s).
Renewals: Note that carbon neutral certifications are valid for a period of 12 months. To maintain your organisation's carbon neutral status in subsequent years, the organisation must comply with an additional fourth step:


To have your emissions reassessed (by our independent auditor) every 12 months, demonstrate progress to reduce emissions, and offset remaining emissions in every subsequent year.