Brazil UN Green Bond Program
Fighting deforestation in the Brazilian rainforest together with the UN and its certified Green Bond Program for specific projects.
The regional practice of clear-cut logging, patch cutting and comparable regional practices hurt the local ecosystem.
Our carbon offset contribution and technology help preserve biodiversity and the natural heritage of the rainforest by actively supporting the UN's green action for the planet.
Featuring over 100 speakers from around the world in Tokyo on July 20-21 2022, including more than 30 government Ministers and other high-level officials, the Third Global Conference on Strengthening Synergies between the Paris Agreement on Climate Change and the 2030 Agenda for Sustainable Development, as it is formally titled, was co-convened by the UN Department of Economic and Social Affairs (UN DESA) and the Secretariat of the UN Framework Convention on Climate Change (UNFCCC), and hosted by the Ministry of the Environment of Japan, in partnership with the United Nations University (UNU) and the Institute for Global Environmental Strategies (IGES).
Using Technology to digitalize and protect the rainforest density and continuity
Teaming up with official partners and intermediaries of the United Nations (UNITAR, CIFAL), we will on our end closely monitor specific rainforest projects in Brazil using satellite technology. This in addition and to complement the work done on the ground to ensure transparency, continuity, and reliability of the projects. Our priority is always to deliver the highest possible quality of UN certified carbon credits to our end clients willing to efficiently offset their carbon footprint.
Consequently, we have access to sizeable quantities of UN certified carbon credits through the purchase of UN Green Bonds. These bonds and their legitimate offsets capacity, projects' location information etc., are tokenized as carbon credit assets and added to our CO2.CAPITAL vault. From the vault, the carbon credits become immediately tradable at a scale of 1kg/token. Offsetters can then buy these tokenized carbon credits directly from our website and store them in their own wallets. These CO2.CAPITAL certificate tokens will certify the realized emissions offset and provide the traceability of every single carbon credit.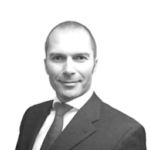 CO2.CAPITAL - Through our UN Partnerships we work globally and locally to transform the world for people and the planet.
Project Data
Contribute to UN Sustainable Goals
Forests are among the planet's most important CO2 reservoirs and are home to enormous biodiversity. Forests are also the basis of life for all humans. However, global forest areas have declined sharply in recent decades due to increasing settlement, agricultural use, illegal logging and raw material extraction.
Project Standard
Technology
Measured CO2
Certification
Region
Project Standard
Verified Carbon Offset UN Green Bond
Technology
Measured CO2
Certification
Region